Owen J McCrudden, DPM, FACFAS, FAPWCA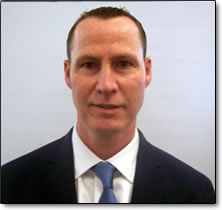 Dr. Owen McCrudden was born and raised in Westchester County, New York. He attended Stony Brook University and graduated with honors with his undergraduate degree in Biochemistry. During his time at Stony Brook University, he worked closely with the university athletes as a student athletic trainer. In 2001, he graduated with honors from the New York College of Podiatric Medicine in New York, NY. He then completed two years of surgical training at the Veteran's Affairs Medical Center in Northport, NY, followed by another year of advanced rear foot surgical training in Atlanta, Georgia. In 2004, he returned to Long Island, NY where he has been working in private practice at the Woodbury Foot Care Center, as well as an attending physician at the VAMC-Northport PM & S-36 surgical residency program. He is directly involved in both the surgical and medical training of resident podiatrists at the medical center. Additionally, he continues to treat college athletes as the staff podiatrist at SUNY Old Westbury sports medicine department. Dr. McCrudden is board certified in foot surgery by the American Board of Podiatric Surgery (ABPS) and is a fellow of the American College of Foot and Ankle Surgeons (ACFAS). He is a physician certified in wound care by the American Professional Wound Care Association (APWCA) and an active member of both the American Podiatric Medical Association (APMA) and the New York State Podiatric Medical Association (NYSPMA).
Dr. McCrudden is married to his wife, Dr. Alicja McCrudden, a periodontist in private practice in Bayside, NY. Together, they have two children, Riley and Matthew. In his free time, Dr. McCrudden enjoys being with his two children, running, nutrition and physical fitness. He has completed multiple half and full marathons and continues to train on a regular basis.
Curriculum Vitae
Education

Doctor of Podiatric Medicine, DPM - New York College of Podiatric Medicine, New York, NY
Graduated cum laude.
1997 - 2001
BS, Biochemistry - Stony Brook University, Stony Brook, NY
Graduated cum laude
1993 - 1997



Residency Experience

Ambulatory Foot and Leg Surgical Residency Program - Austel, Georgia
Intense training in all aspects of foot and ankle surgery
2003 - 2004
Department of Veterans Affairs Surgical Residency Program, Northport - Northport, NY
2001 - 2003



Professional Organizations

Fellow American College of Foot and Ankle Surgeons
Member American Board of Podiatric Surgery
Fellow American Professional Wound Care Association
Member American Podiatric Medical Association



Board and Specialty Certifications

ABPS, Board Certified American Board of Podiatric Surgery
APWCA, Fellow American Professional Wound Care Association-Physician Certified in Wound Care, CMET
2009
2010



Professional Affiliations

Attending Podiatrist DVAMC, Northport PM & S Surgical Residency Program
SUNY Old Westbury, Department of Athletics Staff Podiatrist
North Shore LIJ-Syosset and Plainview, Staff Podiatrist