Specialized Services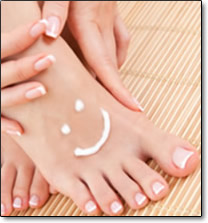 Our doctors are highly trained in diagnosing and treating diseases of the foot, ankle and lower limb in children, adults and seniors.
Our practice offers the following services:
Comprehensive care of foot and ankle disorders
Full diagnostic facility with X-ray
Non-surgical and surgical treatment of athletic injuries
Biomechanical analysis and functional orthotic fabrication
Medicare Diabetic Shoe Program
Medical and surgical treatment of:
Ankle Injuries
Athletes Foot - Fungus
Athletic Injuries
Arch Disorders
Arthritis
Bunions
Calluses & Corns
Diabetic Ulcers & Neuropathy
Flat Feet
Fungus Nails
Fractures & Dislocations
Gout
Hammertoes
Heel Pain - Spurs & Fasciitis
Ingrown Toenails
Neuromas
Skin Conditions
Sports Medicine Problems
Tendonitis
Trauma
Ulcers - Chronic Wounds
Walking Problems
Warts
DISCLAIMER: *MATERIAL ON THIS SITE IS BEING PROVIDED FOR EDUCATIONAL AND INFORMATION PURPOSES AND IS NOT MEANT TO REPLACE THE DIAGNOSIS OR CARE PROVIDED BY YOUR OWN MEDICAL PROFESSIONAL. This information should not be used for diagnosing or treating a health problem or disease or prescribing any medication. Visit a health care professional to proceed with any treatment for a health problem.